This program supports activities related to:
workplace diversity, equity, and inclusion;
increasing diversity of the ISyE faculty, staff, and student body and, more broadly, the academic community at Georgia Tech and the field of industrial and systems engineering;
new collaborations, initiatives, or partnerships aimed at broadening participation.
The ISyE DEI Fellows program fits within the overall vision and mission of the recently created Center for Academics, Success, and Equity (CASE) in ISyE. The program is open to all academic faculty and staff members in ISyE.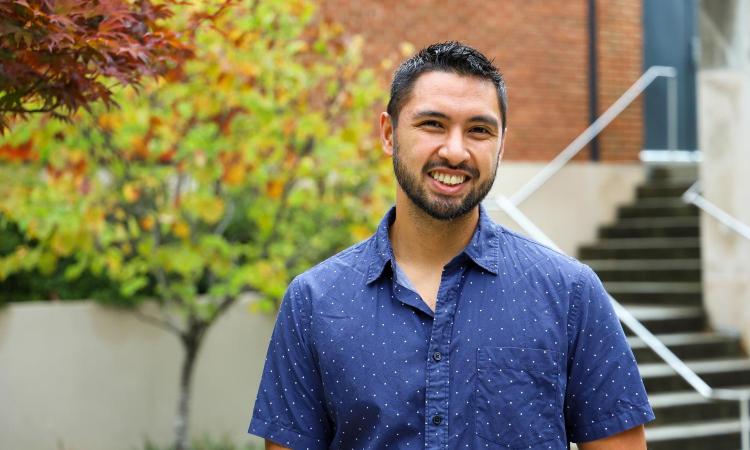 Gian-Gabriel Garcia
Assistant Professor
Gian Garcia will work with CASE to establish a mentorship program focused on connecting graduate students, postdoctoral scholars, and faculty from diverse groups by facilitating the formation of non-dyadic mentorship relationships. The over-arching goals of this program are for every participant: (1) to have mentors at all levels (e.g., senior mentors, peer mentors), (2) to develop their skills as a mentor and mentee, and (3) to have an opportunity to practice mentorship. The project dovetails the MentIEs program and will expand the reach of CASE beyond undergraduate students.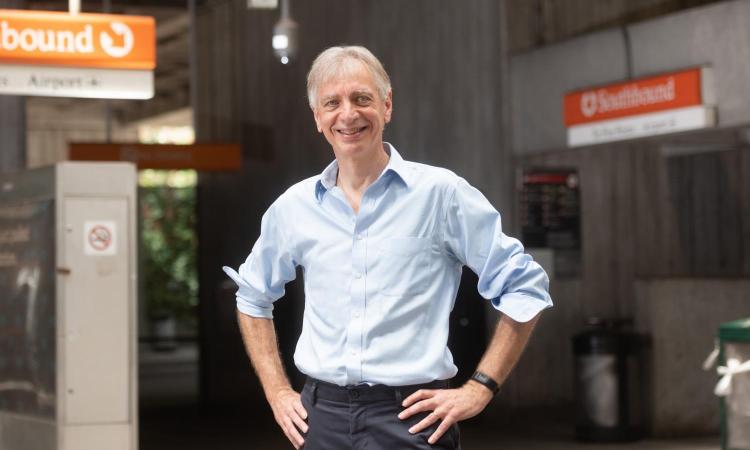 Pascal Van Hentenryck
A. Russell Chandler III Chair and Professor
Pascal Van Hentenryck plans to design and initiate an educational program for high schools that covers an introduction to computing, an introduction to computational and data science, and a module on "Deep Learning the Field". He also plans to initiate a program to help HBCUs and MSIs offer minors and major in AI at their institutions.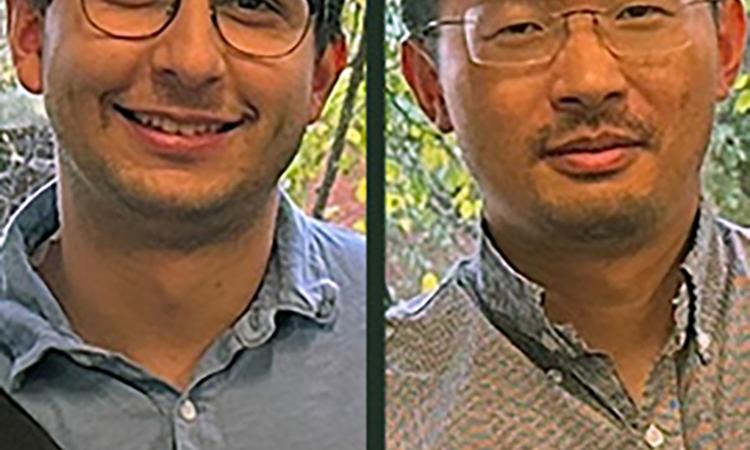 Weijun Xie & Juba Ziani
Coca-Cola Foundation Early Career Professor and Assistant Professor (WX) & Assistant Professor (JZ)
Weijun Xie and Juba Ziani plan to invite researchers from various backgrounds inside and outside Georgia Tech who work on DEI and justice research as well as students from underrepresented communities to deliver a seminar, either in person or virtual, and meet with our students and faculty members, if possible. Their project aims at promoting DEI as well as justice and social impact-related research to ISyE students and faculty, especially Ph.D. students, by incorporating DEI and justice topics in the broader sense into the optimization and machine learning seminars. Second, it aims to give students from underrepresented backgrounds and with fewer opportunities to do so a chance to share their research.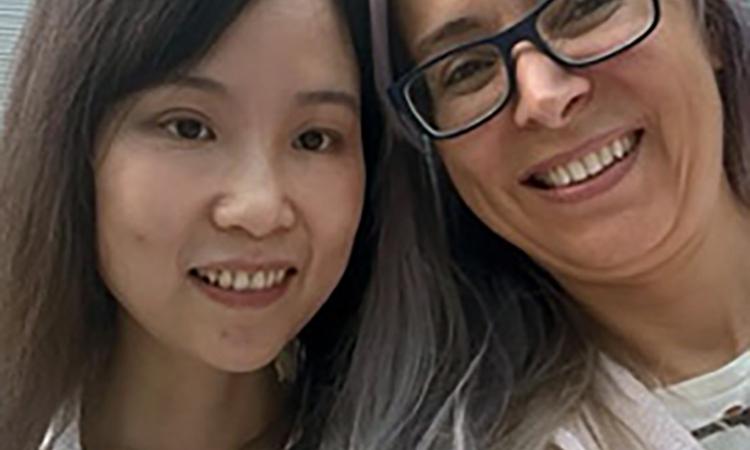 Yao Xie & Nicoleta Serban
Harold R. and Mary Anne Nash Early Career Professor and Associate Professor (YX) & Peterson Professor of Pediatric Research (NS)
Yao Xie and Nicoleta Serban plan to engage faculty members in discussions on DEI among faculty and graduate students in ISyE in collaboration with the DEI ISyE Committee. A series of mini-retreats will be organized in which participants discuss a set of topics and share their thoughts in a relaxed atmosphere outside of campus and of their work and life responsibilities.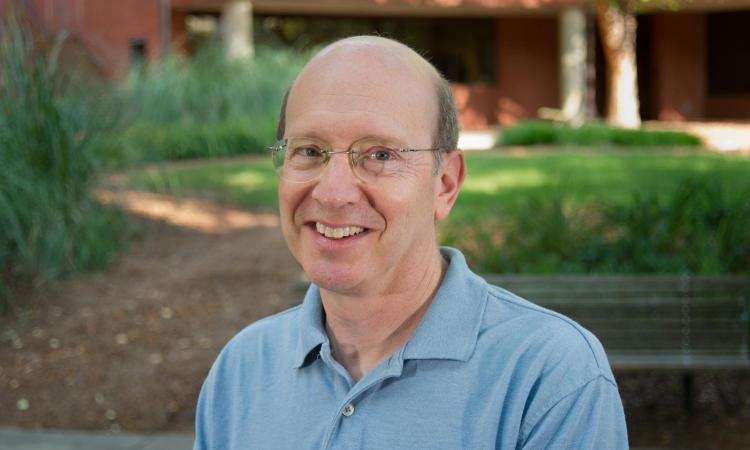 Dave Goldsman
Director of Master's Programs and Coca-Cola Foundation Professor Assistant
Dave Goldsman plans to develop a mechanism to introduce faculty members at Historically Black Colleges and Universities (HBCUs) and certain Women's Colleges to Georgia Tech's H. Milton Stewart School of ISyE. The aims are to (i) familiarize those faculty with what we do in ISyE, particularly at the graduate level; and (ii) encourage them to send us their best students for joint BS and/or graduate study. This is complementary to the project led by Lauren Steimle, and synergistic with the aims of ISyE's Center for Academics, Success, and Equity (CASE).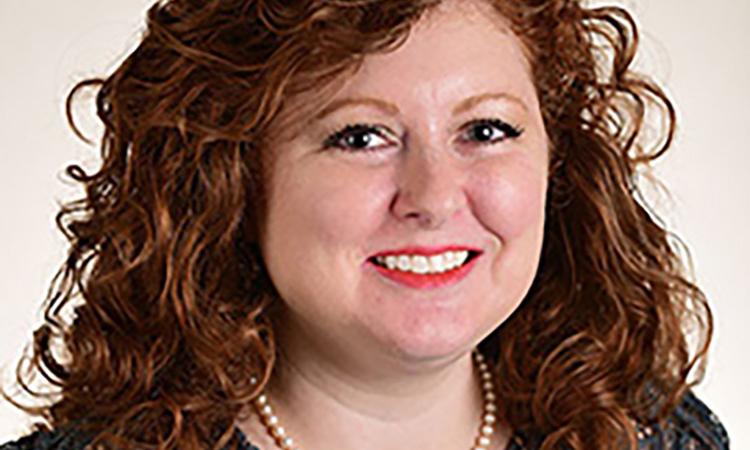 Shelley Wunder-Smith
Senior Writer/Editor
Shelley Wunder-Smith plans to expand the "In Conversation" series that she developed to highlight a wide range of minority voices in the ISyE community. This series was started during and after the social justice protests that followed the deaths of George Floyd, Ahmaud Arbery, and Breonna Taylor, when Shelley invited black ISyE alumni and students to share their thoughts on the current moment, as well as their experiences of being Black in STEM and at Georgia Tech.
Lauren Steimle
Assistant Professor
As DEI Fellow, Lauren Steimle worked with the INFORMS Student Chapter, and ISyE's Center for Academics, Success, and Equity (CASE) towards initiating, establishing, and sustaining an outreach program to attract students from Historically Black Colleges and Universities (HBCUs), minority-serving institutions, and Women's Colleges in Georgia and increase their representation in ISyE and INFORMS at large. ​With support from this program, the project's graduate student assistant Anjolaoluwa Popoola planned events at which the INFORMS chapter's members were able to present their research and graduate student experience to undergraduate students across the country. Through these events, prospective students were encouraged to apply and attend GT's FOCUS event which enabled the sharing of information about the graduate school application process.
Chen Zhou
Associate Chair for Undergraduate Studies and Associate Professor
Chen Zhou will work to enhance the diversity of graduate students by collaborating with Historically Black Colleges and universities (HBCUs) on research and exchange. His work on supply chain for well-being can create engaging and productive conversations with colleagues and students in HBCUs. It can also attract interest in conducting research to find engineering solutions to some of the problems to align the supply chain with the goal of improving human's long-term well-being.
During the first year of his term as DEI Fellow, he organized a group of students to study the low consumption of fresh food in food desert and in college campuses and published the results in the IISE Annual Conference May 2022. He joined Dr. Goldsman to communicate with Mathematics Department at Agnes Scott College to attract their graduates to apply for MS programs in ISyE. During the second year of his term as DEI Fellow, he will conduct research on the high-cost of low-cost food supply in US and work with CASE to interact with more HBCUs to attract students to join our research and apply for graduate school at Georgia Tech.