Your Contribution Matters
It is through the generous and ongoing support of our alumni, industry, and friends that we are able to be leaders in innovative research and drive our strategic plans forward for a bright future. The Stewart School of Industrial and Systems Engineering (ISyE) is at a crucial place in its long and vibrant history. With your support, ISyE can achieve even greater success in its next chapter.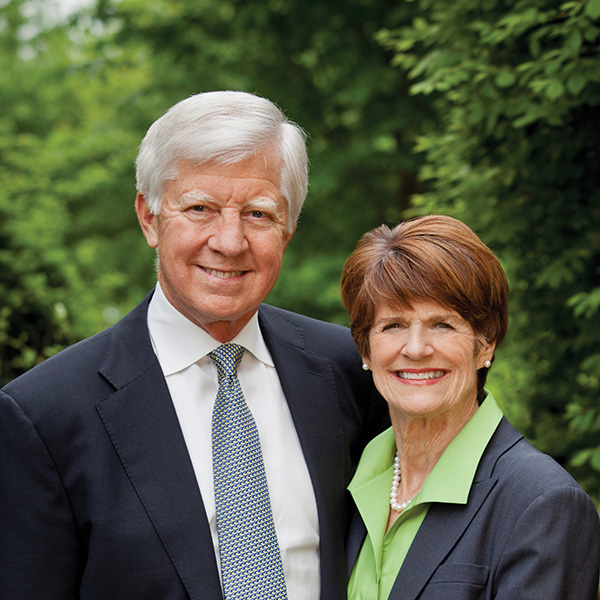 "We feel that the money we've earned should go back, to go toward making the world a better place."
William W. "Bill" George, IE 1964, Honorary Ph.D. 2008 and wife Penny.
Giving Opportunities
Faculty Support
Student Support
Program Enrichment
Tech Square Phase 3 – George Tower
Unrestricted Endowment
ISyE Partners Program
Research & Consortiums
How To Make A Gift To ISyE
Other ways to give
Check
Wire Transfer
Stock
Deferred Gifts & Estate Planning
If you have questions or would like to learn more about philanthropic opportunities at Georgia Tech,
please contact Nancy Sandlin, Senior Director of Development for ISyE.
Connect with ISyE Development Staff